Innovative driving:
Simple and effective energy for your E-car
With LRT PowerUP you will enjoy your car ride with even more comfort.
You have an overview of the status of your LRT Wallbox at all times.
Smart charging management
DOWNLOAD LRT PowerUP and login for backend
LRT PowerUP gives you a full overview of your Wallbox and its power usage.
At any time, our cloud solution provides you with easy control and the best security. Quick and easy installation - simple authentication and control.
Intuitive operation of the app
Information regarding the charging status of the connected vehicle
User management
Cost control
Overview of charging processes
Smart charging management
DOWNLOAD LRT PowerUP and login for backend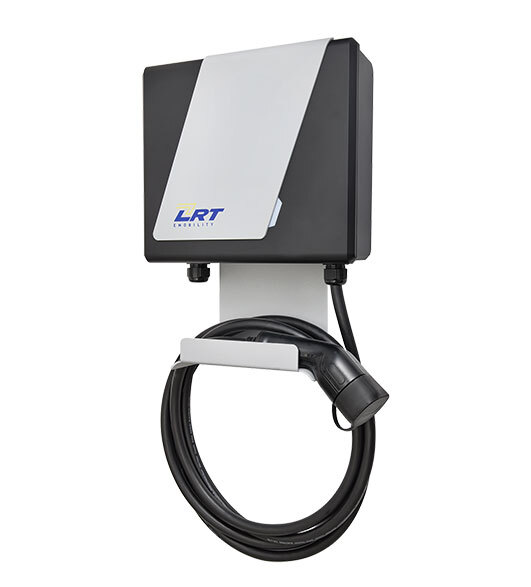 Your Wallbox LRT Supreme:
The wallbox uses the latest technologies for safe and convenient electric charging of your electric vehicle.
Fast and safe:
Charge Energy easily at home or at work. Flexible and fast at the same time: Save time and money.
Environmentally friendly and relaxed:
With a wallbox from LRT eMobility you decide for the future.
LRT PowerUP
Flexible control
through LRT PowerUP
The software is specifically designed to control and manage your LRT Wallbox. The easy use of the backend and the app PowerUp as well as the fast interface offer an intuitive control of the wallbox.
The user authentication is done via RFID, PLC or APP thus, also ensuring comfortable handling.
The specifications of the respective charging station is securely encrypted via TLS and can only be viewed with the corresponding authorization of the user.
POWER UP
Intelligent e-charging software
With LRT PowerUP and the integrated backend you control your LRT wallbox comfortably and intuitively. If you wish to manage, for example, the users of your wallbox, you can add new users via RFID card, scan or delete them again.
LRT PowerUP can be used immediately in the local WLAN without an account. Additionally, you can use the app remotely with your own backend account.
You always have an exact overview of the number of charging processes, as well as the incurred electricity costs. Futhermore, the app and thus the backend will inform you as soon as your vehicle is fully charged!
That's not only convenient - that's smart - that's LRT PowerUP!
FUTURE
"The head is round so that thinking can change its direction." (Francis Picabia)
The most beautiful E-car or hybrid vehicle is of no use if you can't charge it. Therefore, you need a charging station.
With our innovative all-in-one solution for your eMobility, we offer you smart solutions for the digital control of your wallbox and also, if required, for your charging park.